The Biotechnology Institute and its programs would not exist if not for the generous support and guidance from our industry sponsors and the belief of our patrons. In particular, the Institute and its programs' sponsors provide the critical financial foundation necessary to sustain excellence, national reach and explore new opportunities to fulfill our mission to engage, excite and educate our future innovators in biotechnology.
The Institute is actively seeking new corporate sponsors in Healthcare, AgBio (sustainability) and Industrial/Environmental Biotechnology.  If interested, please reach out to us using the Contact Us page.
OUR SIGNATURE 2023 SPONSOR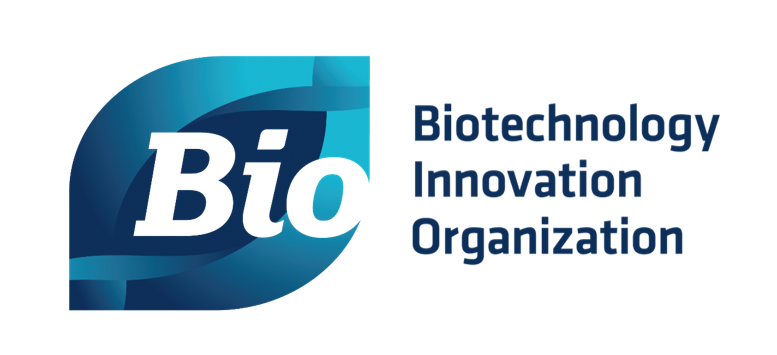 BIO is the world's largest advocacy association representing member companies, state biotechnology groups, academic and research institutions, and related organizations across the United States and in more than thirty countries. BIO members are involved in the research and development of innovative healthcare, agricultural, industrial and environmental biotechnology products. BIO also produces the BIO International Convention, the world's largest gathering of the biotechnology industry, along with industry-leading investor and partnering meetings held around the world. For more information, visit https://www.bio.org/about.
BECOME A PATRON OF THE INSTITUTE
Invest in the Future of Innovation
Cultivating the next BioGENEius innovator requires investment. Few investments, however, realize such a high rate of return – a future full of promise that some of our most pressing issues will find solutions from these young innovators.
No matter your ability to give, the Institute seeks your support. You may have a BioGENEius in the making, or know one, embrace diversity in STEM  education, or understand the potential for biotechnology to solve some of our most pressing problems in healthcare, sustainability and the environment.
CONSIDER A DONATION TODAY !
Become a Biotechnology Institute Sponsor
By becoming a Biotechnology Institute sponsor, your company will support programs for students, teachers, and future entrepreneurs that foster a more robust, ever-growing biotechnology industry community, thereby increasing public awareness of the critical role that science and biotechnology play in our lives.
Your tax-deductible donation to the Biotechnology Institute will support biotechnology education at the international, national, and local levels through programs like the BioGENEius Challenges and Biodiversity, as well as new opportunities on the planning table.
These sponsorships are the foundation of the Institute and its ability to deliver impactful programs. Each comes with a set of prescribed and customizable deliverables. We invite you to explore these opportunities with us and learn more.
The Biotechnology Institute is a 501(c)(3) non-profit organization. Gifts to the Institute are tax-deductible as provided by law.